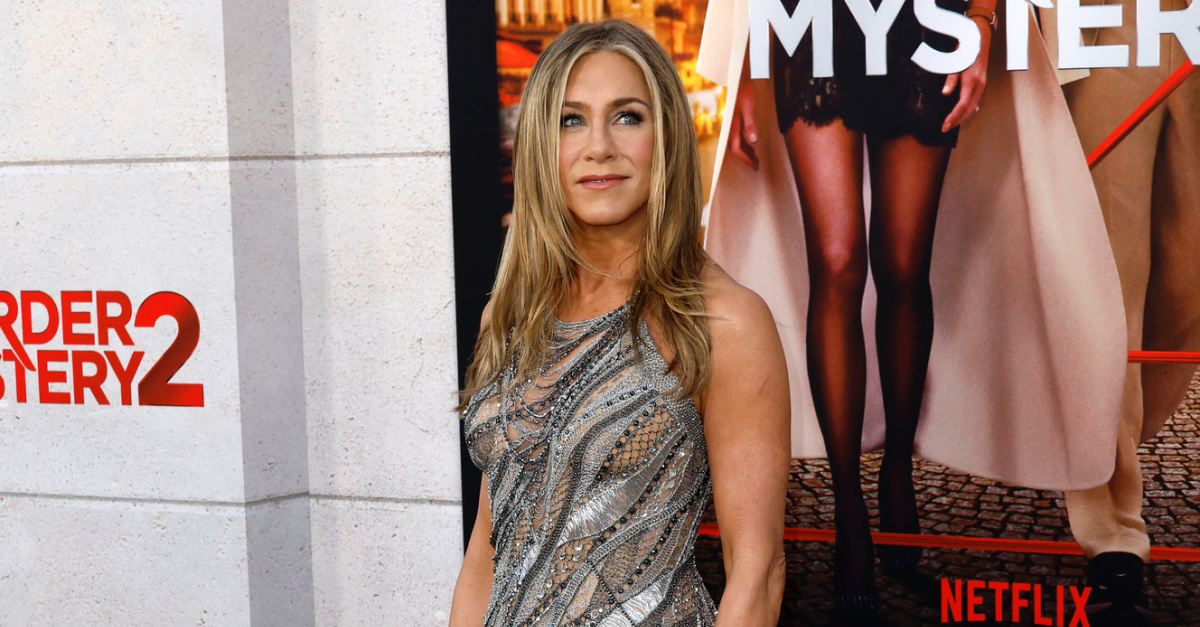 Actress and Hollywood star Jennifer Aniston told the Wall Street Journal Magazine that she is "so over" cancel culture.
"I probably just got canceled by saying that," she said, adding, "I just don't understand what it means. Is there no redemption? I don't know. I don't put everybody in the Harvey Weinstein basket."
Aniston, widely known for her role in the 1990s TV show Friends, was referring to the film producer, who is serving a 39-year prison sentence for rape and sexual assault crimes.
"He's not a guy you're like, 'God, I can't wait to hang out with Harvey' — never," Aniston explained. "You were actually like, 'Oh, God, OK, suck it up.' I remember, actually, he came to visit me on a movie to pitch me a movie, and I do remember consciously having a person stay in my trailer."
She added that she never had any "uncomfortable" incidents with him.
Aniston said in late March that she knew that a "whole new generation of people" were watching Friends episodes now and finding them "offensive," Faithwire reports.
But she warned that cancel culture was threatening comedy.
"Comedy has evolved — movies have evolved," she said. "Now it's a little tricky, because you have to be very careful, which makes it really hard for comedians because the beauty of comedy is that we make fun of ourselves, make fun of life."
"Everybody needs funny," Aniston added. "We can't take ourselves too seriously, especially in the United States. Everyone is far too divided."
Aniston is set to star in season 3 of Apple's The Morning Show, which follows a broadcast news program dealing with the fallout after a male co-anchor is accused of sexual misconduct.
Aniston is an executive producer of the show. It has received 11 Emmy nominations over its two seasons and one win.
Photo courtesy: ©Getty Images/Frazer Harrison/Staff
---
Amanda Casanova is a writer living in Dallas, Texas. She has covered news for ChristianHeadlines.com since 2014. She has also contributed to The Houston Chronicle, U.S. News and World Report and IBelieve.com. She blogs at The Migraine Runner.