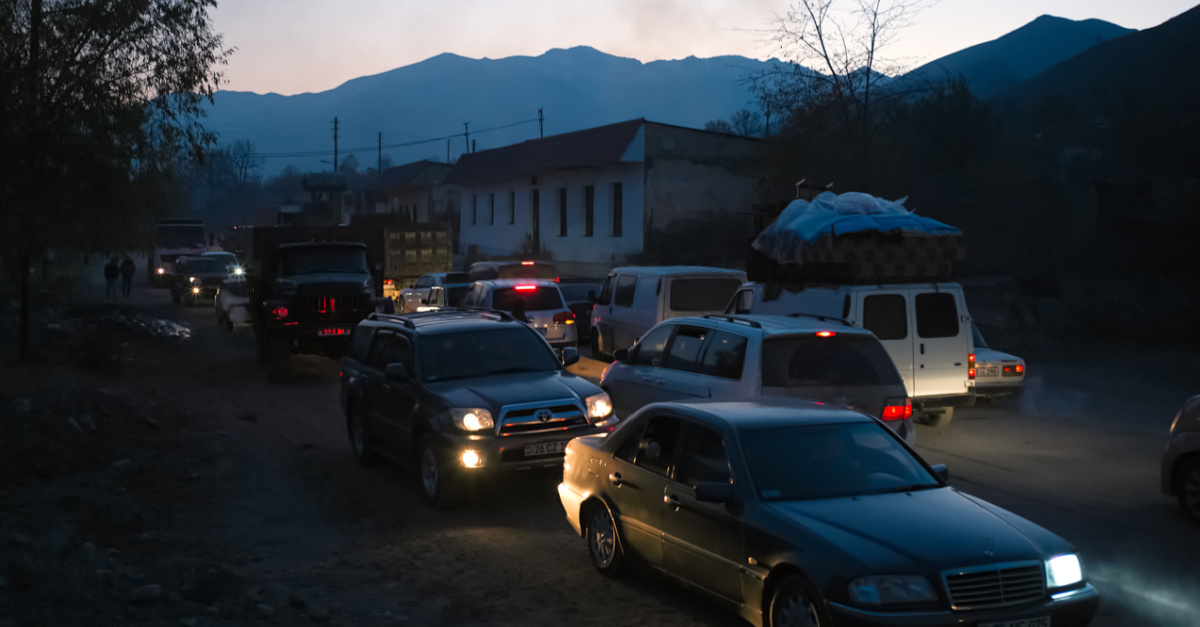 Experts have warned the U.S. Congress Tom Lantos Human Rights Commission that the U.S. government must be careful to avoid becoming complicit in ongoing "genocide" against 120,000 Armenians living in Nagorno-Karabakh.
The commission recently held a hearing about a blockade of the Lachin Corridor, which connects Armenians to Artsakhk, a self-declared Armenian state with a predominantly Christian population, the Armen Press reports.
Azerbaijan blocked off the Lachin Corridor in December 2022. Previously, the surrounding areas had been under Armenian control until 2020.
Luis Moreno Ocampo, the former Prosecutor of the International Criminal Court, has said that "there is a reasonable basis to believe that a Genocide is being committed against Armenians living in Nagorno-Karabakh in 2023."
Experts say the closing of the corridor means the 120,000 Armenians do not have access to food and medicine.
"The Biden Administration must say immediately that this is genocide—and put a stop to it," said Rep. Smith, Co-Chair of the Tom Lantos Human Rights Commission, who said that both the U.S. State Department and USAID did not respond to his invitation to testify at the hearing. "Delay is denial."
"This crime—it is the crime of genocide—was planned, tested, and imposed by the government of Azerbaijan, that is to say by President Ilham Aliyev, who rules Azerbaijan as a dictator," he added.
According to The Christian Post, Smith said, "the situation in Nagorno-Karabakh is much more desperate now, and two-and-a-half more months of inaction raises the question whether there is, within our own government, any will to help. In August, when the Security Council met in special session to discuss the crisis, neither the U.S. nor any other member took action to refer this matter to the International Criminal Court."
"Of course we know the Biden administration does not want this genocide to advance to a horrible consummation in the death of the people of Nagorno-Karabakh or to their ethnic cleansing, but that is exactly where events are headed," said Smith.
Photo courtesy: ©Getty Images/Alex McBride/Stringer
---
Amanda Casanova is a writer living in Dallas, Texas. She has covered news for ChristianHeadlines.com since 2014. She has also contributed to The Houston Chronicle, U.S. News and World Report and IBelieve.com. She blogs at The Migraine Runner.