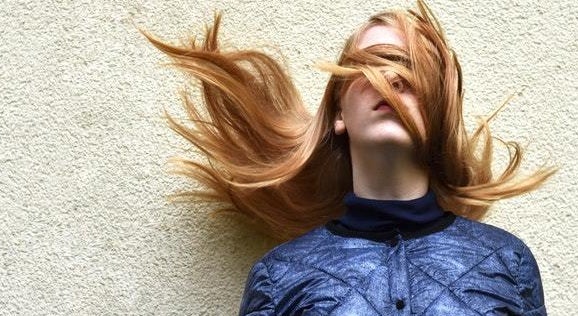 by Wayne Sutton
Your focus will determine your future, and since you always control your focus, likewise you control your future.
The following story may be hard to read, yet it will reveal truth that can set you free in life, so read and share!
As a therapist and life coach I encounter many different situations, from those who are striving towards the stars with a great dream and goal, to those who are facing severe depression and suicidal thoughts. This meeting was of the darker sort…
"I am tired of it all, I am tired of the thoughts that keep running in my mind, and I am tired of living."
This was a true cry for help, immediate help, and it was cry that demanded a powerful response, and an immediate response.
"I have a knife here, with a razor sharp blade, and in a moment I could cut my wrist and let this pain finally stop!"
Your focus will determine your future… Always.
I spoke to the broken-hearted man and listened to his story of lost love, failed relationships, and life that seemed to slip into despair despite his attempts for success. He told me of his financial woes, his failed marriage, and a recent break-up that he stated had pushed him beyond his limit.
"This knife is sharp enough, and it will be my cold escape." His language was riveting and his tonality spoke with certainty.
My focus as a therapist was to save his life, while his focus was on taking his own… Death or life hung in the balance and the only area I could use was the area that we both held in our minds – one of focus.
I had to stop his current pattern and change or redirect his thoughts for the moment. Yet, his thoughts were on taking his own life, and he held the upper hand with the knife in hand.
We as humans have a very unique gift from our creator, and that is the ability to change our thoughts, even if for a moment, and thoughts dictate our emotions. That last statement is very important for your life – your thoughts dictate your emotions. And since emotions are a huge driving force of our actions and reactions, we must be conscious of our dominant thoughts through life's ups and downs.
"Tell me about the knife." My statement may have seemed odd, yet I was looking for anything to shift his thought pattern for a moment.
""The knife?", he replied, "Well it's small but very sharp."
"It was a gift." and with a small hint of a chuckle, "from a friend."
His thoughts, even for a moment, where shifted to another view of reality.
"Tell me about your friend."
He hesitated, yet in a moment began to tell me how a friend bought him this knife, and about the friendship.
His focus was changed from suicide, to his friendship, and all it took was a simple thought. That one thought gave us the traction to steer the conversation to that of hope and healing.
Identify your problems, yet place your focus and attention on the strategies toward solutions and healing.
A primary key to success in life is to focus on the strategies towards success, and remove your focus from the areas of despair or pain. This does not have to take months, weeks, or even hours to work – it works as quickly as you can change your thought upon a new area.
Yes, in a fraction of a second you can change your focus, alleviate negative emotions, and even steer your consciousness towards a positive state of reality.
Every thought matters… Focus and refocus when needed… and Succeed in life!
---
Need Prayer?
[wpdevart_forms id="1″ ]