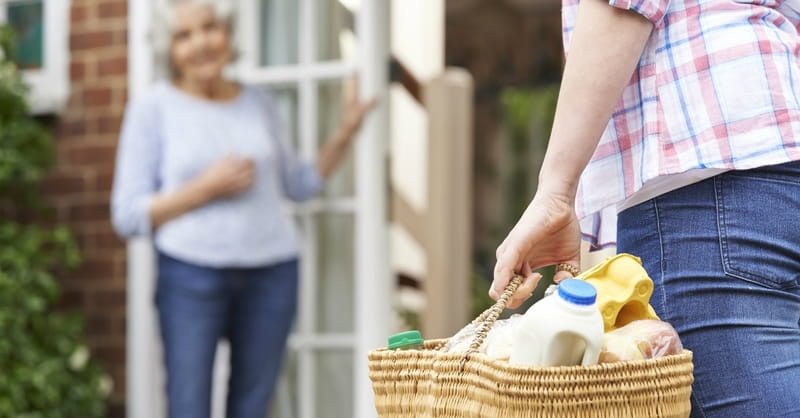 When it comes to sharing Jesus Christ with the growing numbers of religious "nones" in America—that is, those who answer "none" when asked to describe their religious beliefs or affiliations—there's no silver bullet. That's the bad news. The good news is, the Golden Rule still works pretty well.
That's the gist of a thought-provoking and ultimately encouraging article by Khaldoun Sweis, who is Tutor of Philosophy at Oxford University and Associate Professor of Philosophy at Olive-Harvey College in Chicago. Khaldoun starts off his argument—which you'll find in our friend Ed Stetzer's blog, "The Exchange"—by making a shocking claim. Khaldoun says of the "nones," "They not only think that they don't need God, but many have never been given a single reason as to why He is relevant to their lives."
The respected Pew Research Center reports that half of these secular neighbors say they left their childhood faith because they no longer believe it or are no longer interested in it. Khaldoun tells of a secular female who dismissed a courageous boy passing out tracts, saying, "I don't want or need your god, thank you very much." Ouch!
Khaldoun, who has been sharing the good news of Jesus with such people for the last 15 years, says that when they say they don't believe in God, he will ask them to describe the god they don't believe in. "Nine times out of ten," he writes, "it is usually a god I do not believe in either! The caricatures and misrepresentations of the Christian God are abundant."
But rather than getting all defensive about it and lecturing them about their mistaken worldview, Khaldoun will engage them. In fact, he commends such engagement to all of us—in the four major arenas of secular thought in the world: government, education, media, and culture. "Use the pluralism diversity thesis to gain a seat at their table," he says. "After all, according to them, Christianity is just another paradigm, and since they don't want to be intolerant of any viewpoint, you should be allowed to speak too."
Then Khaldoun says we are to enquire—that is, listen to them and ask thoughtful questions. Often the problem with their worldview will become readily apparent, even to them. A student walked into his office and stated brashly, "I do not believe in anything that is not physical. I only believe what science tells me is true." Khaldoun asked him if his idea was physical. A great conversation then ensued.
Finally, Khaldoun says, we can edify. "George," he says, "whose father died over ten years ago, never forgot that I was one of his only friends who came to that funeral. If you know people long enough, they will inevitably go through difficult times. This is the opportunity to show them the love of Christ. …. It is demanding, if not impossible, for people to forget that! When the heart is tender, it is more open than any other time!"
That, my friends, is evangelism according to the Golden Rule. We can make Christ relevant—and real—in the lives of others not by arguing them into the kingdom but by showing them what a Christ-follower looks like—someone who engages with the community, who thoughtfully inquires about sensitive, ultimate issues, and who edifies—one might even say encourages—by our loving presence.
Throughout this process—and most times evangelism is nothing if not a process—we'll need to be ready to give an answer for the hope we have in Jesus. Part of that readiness involves having resources at our fingertips that clearly and nonthreateningly describe the Christian faith and worldview to our secular neighbors. We've already recommended Greg Koukl's great little volume, "The Story of Reality." There are many others, too, so come to BreakPoint.org. And get ready to make God relevant to your neighbors, secular and otherwise.
---
BreakPoint is a Christian worldview ministry that seeks to build and resource a movement of Christians committed to living and defending Christian worldview in all areas of life. Begun by Chuck Colson in 1991 as a daily radio broadcast, BreakPoint provides a Christian perspective on today's news and trends via radio, interactive media, and print. Today BreakPoint commentaries, co-hosted by Eric Metaxas and John Stonestreet, air daily on more than 1,200 outlets with an estimated weekly listening audience of eight million people. Feel free to contact us at BreakPoint.org where you can read and search answers to common questions.
Eric Metaxas is a co-host of BreakPoint Radio and a best-selling author whose biographies, children's books, and popular apologetics have been translated into more than a dozen languages.