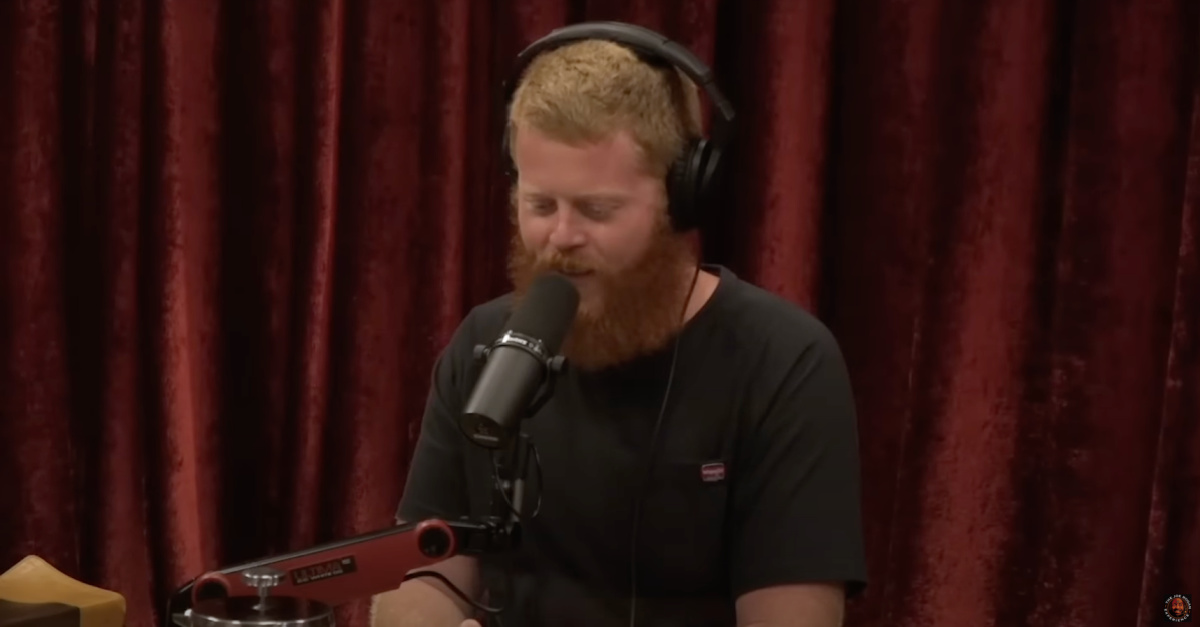 Country music sensation Oliver Anthony opened up about his conversion to Christianity during an interview this week on The Joe Rogan Experience, telling him that all people are sinners who "idolize something" and that he wanted to serve the "Master that is above all."
Anthony even read the Bible to Rogan and told him that Scripture is a "timeless" truth for today.
The Rich Men North of Richmond singer told Rogan that he was turned off by the politics and "theatrics" of the church as a youngster but re-discovered his faith in recent years after a medical crisis.
"I just had a breakdown moment," he said. "I was just crying and … I just felt hopeless like almost the way a child feels hopeless … like a four-year-old that can't find his parents. … I just didn't have anything left in me. … I just told God, … 'I'll give up the weed and I'll quit getting drunk and I'll quit being so angry about things.'"
Anthony, 31, said he told God: "I'll start over again and I'll make Him the focus and not me. And I just tried to try to let my ego [go]."
"I quit worrying about me and I started worrying about what it is that I'm supposed to do," Anthony said.
The country singer said he decided he wanted to use his talents as a "tool versus doing what I can in the moment to give myself whatever satisfaction that it is I'm trying to get."
Every person, he said, tries to pursue "something bigger" than himself or herself.
"I think inherently all human beings idolize something," Anthony said. "It talks in the Bible about false idols. We all have false idols, whether it's our phone or it's a celebrity, or it's something we do, or it's our addiction to food or drugs or whatever – but it's very difficult for a human to be the biggest thing on their hierarchy. There's always something above us, right? Because we're always in pursuit of something bigger than whatever it is in that moment."
All people, he said, are sinners.
"We're all just people – nobody's special or righteous," he said. "… We all serve some master whether we realize it or not. So why not let it be the master that is above all?"
Anthony said he is still in the "infancy stages" of his faith and has read Psalms, Proverbs, Ecclesiastes and Luke.
Anthony then read Proverbs 4:20-27 from the NIV: "My son, pay attention to what I say; turn your ear to my words. Do not let them out of your sight, keep them within your heart; for they are life to those who find them and health to one's whole body. Above all else, guard your heart, for everything you do flows from it. Keep your mouth free of perversity; keep corrupt talk far from your lips. Let your eyes look straight ahead; fix your gaze directly before you. Give careful thought to the paths for your feet and be steadfast in all your ways. Do not turn to the right or the left; keep your foot from evil."
Rogan responded, "That's pretty [expletive] profound."
Anthony concluded, "There is no other Book like it."
This video contains some strong language.
Related:
Oliver Anthony Credits' Divine Intervention,' Says He Has a Message for America: Stop Dividing
Oliver Anthony Releases New Song amid Viral Success
Country Musician Goes Viral with Ballad about American Working Class
'Rich Men North of Richmond' Singer Oliver Anthony Shares Bible Verse
Photo courtesy: ©Screenshot from PowerfulJRE YouTube video
Video courtesy: ©PowerfulJRE YouTube Channel
---
Michael Foust has covered the intersection of faith and news for 20 years. His stories have appeared in Baptist Press, Christianity Today, The Christian Post, the Leaf-Chronicle, the Toronto Star and the Knoxville News-Sentinel.