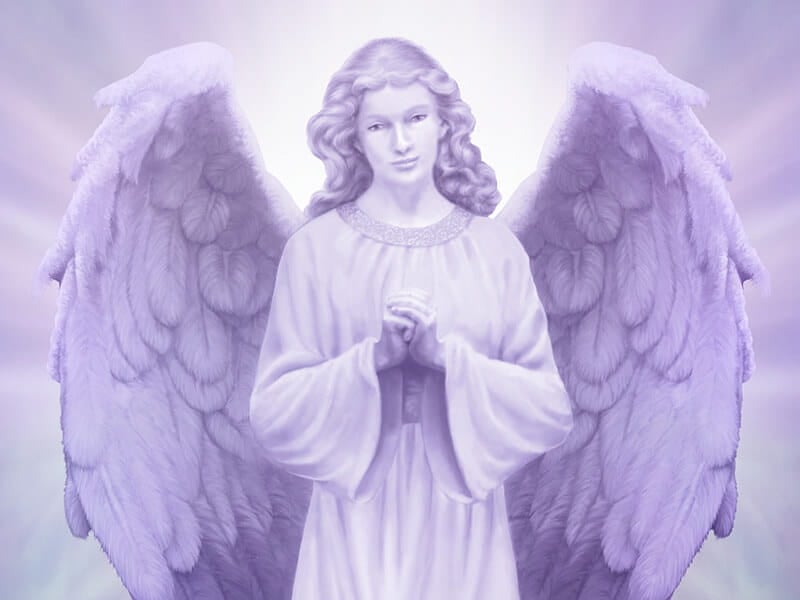 * This article was taken from Kevin Basconi's new book; "Visitations of Angels and Other Supernatural Experiences- Volume #2"
There have been many times in my life and in the ministry that the God of the heavens and the earth has sent one of his angels to minister to me by helping to meet an immediate need in my life. Scripture is clear that God cares for the littlest things in our lives. The Apostle Peter encouraged us in 1Peter 5:7 to; Cast all your cares upon Him (God), for He cares for you. Remember that Peter had experienced God helping him out of a hard spot on more than one occasion. The Apostle Peter began to receive a greater understanding of this dynamic when the Lord sent a mighty angel of protection and provision to free the apostle from jail.
We see how an angel of the Lord ministered to Peter in Acts 12:7-10;  Now behold, an angel of the Lord stood by him, and a light shone in the prison; and he struck Peter on the side and raised him up, saying, "Arise quickly!" And his chains fell off his hands. Then the angel said to him, "Gird yourself and tie on your sandals"; and so he did. And he said to him, "Put on your garment and follow me." So he went out and followed him, and did not know that what was done by the angel was real, but thought he was seeing a vision.  When they were past the first and the second guard posts, they came to the iron gate that leads to the city, which opened to them of its own accord; and they went out and went down one street, and immediately the angel departed from him.
In this passage we see some classic characteristics of angelic ministry. First when the angel appeared there was a tangible light that manifested. I would also say that the very presence or glory of God was released by this heavenly visitor too!  Second the angel of the Lord clearly gives Peter an important and timely message. That is exactly what God's angels were created to do; they give messages to a person. In fact, the word angel comes from the Greek word aggelos, which can mean messenger. So that is one of God's angel's primary duties. They relay messages and revelation from God to His friends (man).
It should also be noted that Peter was obedient to the directions the messenger of God spoke to him. Third we see that the angel not only spoke to Peter, but the scripture says that the angel "struck" Peter in the side. There have been a few times when one of God's angels has touched me in a rather strong or heavy handed manner. Usually, this indicates that what the angel is about to say or the message that the Heavenly messenger is about to give to someone is very important, and you will need to act quickly just as Peter did. God's angels also strengthen and empower God's children at times. God's angels also watch over and guard God's children's possessions, in this fashion today as well (Mark 1:13, Matthew 4:11).
When the angel struck Peter his chains fell off immediately. Allow me to take just a moment to write about this event from a prophetic perspective. Chains scripturally represent bondage and demonic oppression. We have stepped into a God ordained season when many people will have one of God's angelic messengers touch or strike them to release both impartation and or healing in reference to both physical healing (for the body) and emotional healing (deliverance for the soul). At times angelic messengers will strike objects or a person's possessions or physical objects to "heal" them as well.
The Panoramic Seer
Once I was watching Dr. James Maloney minister at our Heaven Touching Earth Gathering in May, 2014. The Lord opened my spiritual eyes to see a large 12 foot angel that was ministering with Dr. Maloney. This angel was leaning over James right shoulder as he was praying for metal to dissolve from a woman's body. Here is a little more information to help you grasp the size of this angel. Dr. Maloney is 6'5" tall and this angel of the Lord was more than two or three feet taller than James! When the seer anointing activated at that moment I saw this large angel very clearly. This heavenly angel has bronze skin and what appeared to be a "Dutch boy" haircut. This was an open eyed vision of this powerful angel. In other words I saw this angel clearly with my natural eyes standing in the room.
Well, since I was the host of the event, and because I understand that at times the anointing of the precious Holy Spirit can be better caught than taught, I stood up and walked up to stand on the left side of Dr. Maloney as he was working this creative miracle. My heart's desire was also to receive an impartation and for the anointing Dr. Maloney operates under to "rub off" on me. You see, I desire to see metal dissolve from people's bodies when I pray for them too! My desire was to discern what role this amazing angel of miracles and healings had in the process of dissolving metal.
At any rate, when I stepped into the "glory zone" that was manifesting around James the power of God began to roll though me in a tangible and palpable way. I could feel and sense the power and glory of God around Dr. Maloney. I discerned the glory of God for miracles and healings that was manifesting in the meeting. This particular angel of the Lord carries that type of anointing or power if you will. In fact, this angelic being has been released to minister on the terrestrial realm or the earth in other dispensations, (but that is another testimony not relevant to this chapter).
So here I am standing to Dr. Maloney's left and the angel of the Lord is standing over him on his right side. This angel was reaching over Dr. Maloney's right shoulder and placing his hand on James right hand as he prayed for the metal to dissolve from this precious woman's body. In fact, the angel placed his hand on Dr. Maloney's hand when he prayed for most of the people he ministered to that night (not all of them though).
Angels and The Glory Zone
I watched and discerned for all of about thirty seconds when the angel suddenly swooped from right to left, moving over Dr. Maloney's head and shoulders to look at me eye to eye! Instantly his bronze skin and piercing eyes were just inches from my eyes. The angel glared at me and I knew that he was about to do something! However, before I could think or move this angel took his left hand and sort of moved his arm and hand though Dr. Maloney's torso and struck me in the solar plexus in one smooth and quick motion! This angel knocked me for a supernatural loop! Instantly the power of God literally slammed me back from the altar about ten feet into the front row of chairs.
As I was flying backwards in midair it seemed as if time stood still. My eyes were locked with the eyes of the angel. As time stood still and I was flying backward through the air the angel continued to glare at me intensely. This amazing twelve foot tall angel stared me as I flew through the air and landed with a thud on the front row. The angel's countenance was fierce and it seemed that perhaps I had gotten too close to Dr. Maloney? I was under the impression that I had invaded Dr. Maloney personal space and the "glory zone" where the miracle anointing was being released.
Perhaps I was hindering the miracle? Perhaps I was being rebuked by the angel? I was not sure, but I was not about to approach the "glory zone" again while this angel, which seemed to be assigned to Dr. Maloney's ministry, was standing there. I purposed in my heart to watch and discern from a safe distance! Amazingly, this open eyed vision continued most of the evening and I watched as Dr. Maloney ministered to perhaps two dozen people with incredibly accurate words of knowledge and in the gifts of miracles and healings.
Many people testified that Dr. Maloney's words of knowledge were extremely detailed and accurate and many also testified that they received their healing or miracle as Dr. Maloney ministered to them. The large angel was standing to his right during the entire time of ministry after it manifested or entered the meeting. This particular angel along with the Holy Spirit was playing an important role in the healings and miracles that were being released at Heaven touching Earth #6. Allow me to share with you what I learned from this angelic encounter in the next chapter.
* This article was taken from Kevin Basconi's new book; "Visitations of Angels and Other Supernatural Experiences- Volume #2"
 This article was written by Kevin Basconi, for
King of Glory Ministries International
PO Box 903, Moravian Falls, NC 28654.
www.kingofgloryministries.org -336-818-1210.