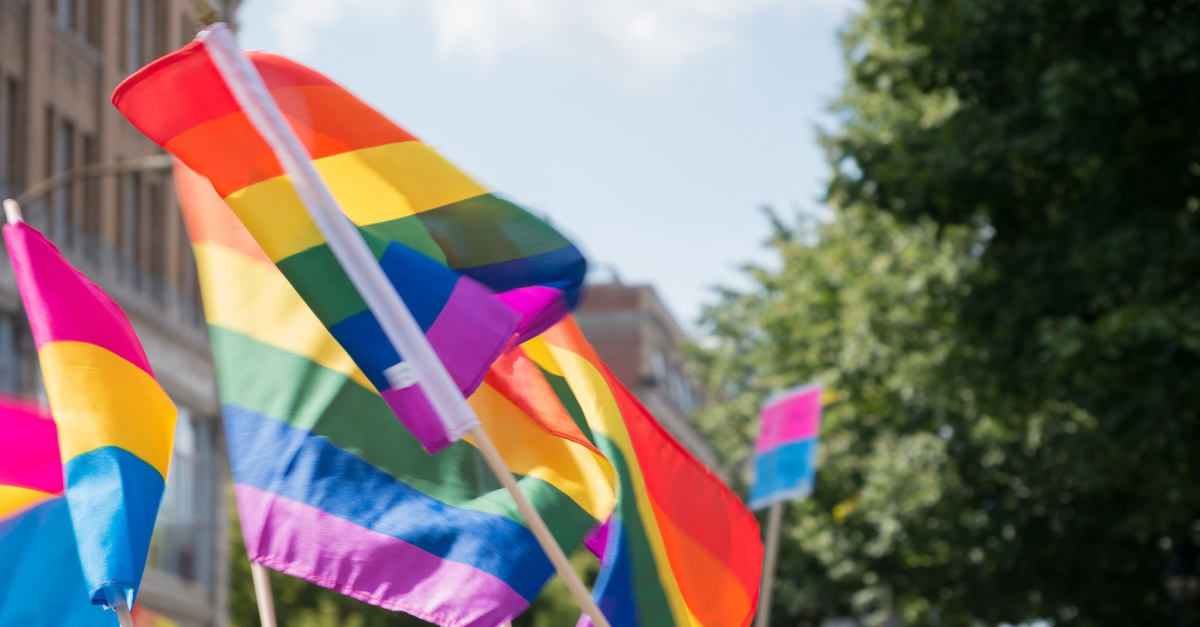 Prosecutors in Pennsylvania have withdrawn charges against a local street preacher who was arrested last week for counter-protesting an LGBT pride event by holding up a sign and reading from the Bible.
According to The Christian Post, the Berks County District Attorney's Office dropped charges of disorderly conduct filed against Damon Atkins on Wednesday following his June 3rd arrest in Reading.
"The charges were withdrawn after the District Attorney's Office reviewed the videos of the incident along with applicable case law," prosecutors said in a statement.
According to court documents, police arrested Atkins on charges of disorderly conduct following a conversation he had with Reading Police Officer Bradley McClure. Video footage of the arrest, which has since gone viral, shows Atkins holding a sign with the message, "Jesus said go and sin no more" while telling McClure, "This is public property."
"It is public property … let them have their day," McClure responded in reference to the pride marchers.
"This is public property," Atkins reiterated.
"Okay, well, then, respect it," McClure continued. "Let them have their day."
"Know who's cheering for us? The people who are in Hell," Atkins argued. "So you do you, and I'm going to do me."
The preacher then begins reading from 1 Corinthians 14:33 — which reads in part, "God is not the author of confusion" — before McClure places him under arrest.
"That's it, you're done," the officer says as he goes to handcuff Atkins.
The video footage also caught how two nearby men reacted to Atkins' arrest.
"I can't believe this is in Reading," one man can be heard saying as Atkins is arrested.
"What an incredible providence that the Lord is allowing me to film this," Matthew Wear, a Reading resident, is heard saying as he filmed the incident.
According to local affiliate WFMZ-TV, Reading Police Chief Richard Tornielli explained that Atkins was arrested due to disorderly conduct, not because of the content of his message.
"Our officers gave him warnings to cease that behavior as it was disrupting the event that was taking place," Tornielli told the outlet.
He also noted that the Reading Police Department communications center had been "inundated with phone calls from individuals voicing complaints about the arrest."
Tornielli called these phone calls "harassing" and asserted that they distracted staff from other incoming calls, "such as emergency and non-emergency requests for police assistance," which in response "potentially creates a dangerous situation causing delays in police responses."
Earlier this month, the city of Reading raised a transgender flag at its City Hall in recognition of Pride Month while the pride festivities were held by the city for the first time.
Photo courtesy: ©Getty Images/Christian Ouellet
---
Milton Quintanilla is a freelance writer and content creator. He is a contributing writer for Christian Headlines and the host of the For Your Soul Podcast, a podcast devoted to sound doctrine and biblical truth. He holds a Masters of Divinity from Alliance Theological Seminary.