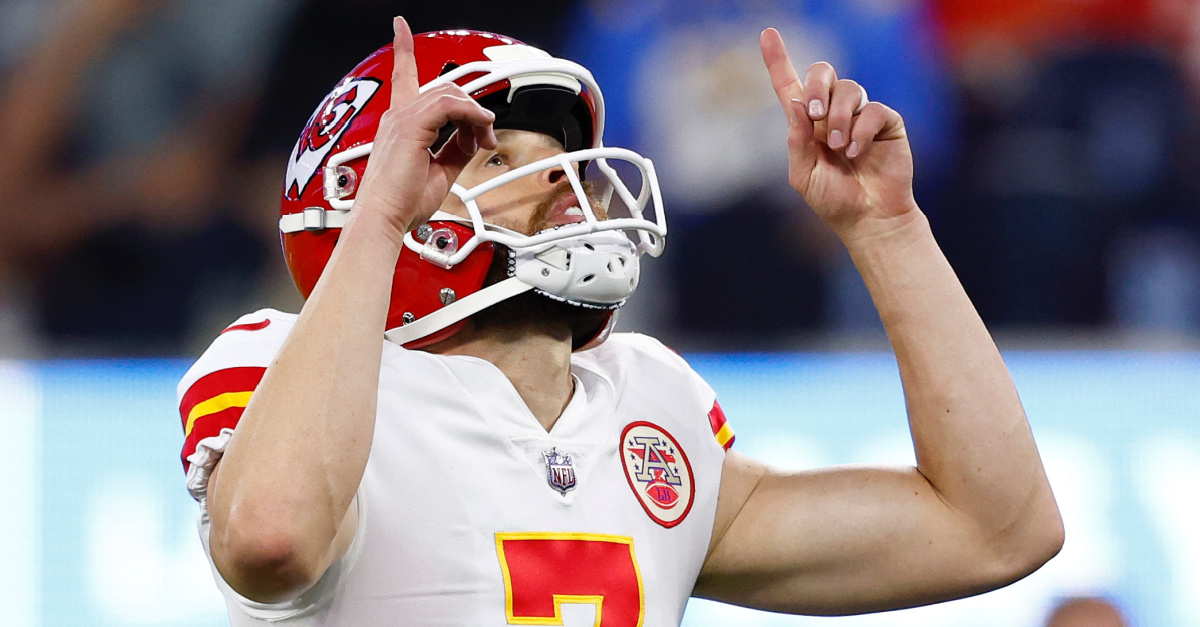 The pro-life community praised Kansas City Chiefs kicker and professing Catholic Harrison Butker after he endorsed a message for the unborn during a White House ceremony this week.
On Monday, Butker and his Super Bowl-winning team were at the White House to meet with President Joe Biden.
In a post shared on social media about the event, Butkar is shown wearing a tie featuring the Latin phrase Vulnerari Praesidio, which means "protect the most vulnerable."
"This is what real masculinity looks like, courageously standing up for the most vulnerable, the preborn," pro-life activist Anna Lulis tweeted.
According to ChurchLeaders.com, Butker also issued a statement conveying his pro-life message.
"I want to give the most vulnerable, the unborn, a voice at a place where every effort has been made to allow and normalize the tragic termination of their lives," he said.
"As a father who has experienced three miscarriages, my wife and I understand the hardships that come with losing a child," he continued. "Every life is precious and should be valued whether outside or inside the womb."
The tie was designed for Butker by the pro-life organization Live Action. Lila Rose, Live Action's president and founder, said she and her organization were proud to work with the professional athlete.
"President Biden is a professing Catholic who, as the most powerful man in the world, is responsible for leading the most pro-abortion administration in our history that has overseen a horrific death toll of 2,548 children every day lost to abortion," she said.
She also urged the president to "reject the extremism of the abortion lobby."
During the Super Bowl LVII celebration earlier this year, Butker wore a gold pin of baby feet, which was approximately the same size as the feet of a 10-week-old fetus.
He also spoke at a commencement ceremony at his alma mater, Georgia Tech, in May. During his speech, he encouraged graduates to "get married and start a family,"
"This Super Bowl was the most watched football game of all time," he said. "Yet all of this happiness is temporary, and the truth is, none of these accomplishments mean anything compared to the happiness I have found in my marriage and in starting a family."
"My confidence as a husband and father, and yes, even as a football player, is rooted in my marriage with my wife, as we leave our mark on future generations by the children we bring into the world," the kicker continued. "How much greater of a legacy can anyone leave than that?"
Photo courtesy: ©Getty Images/Ronald Martinez/Staff
---
Milton Quintanilla is a freelance writer and content creator. He is a contributing writer for Christian Headlines and the host of the For Your Soul Podcast, a podcast devoted to sound doctrine and biblical truth. He holds a Masters of Divinity from Alliance Theological Seminary.