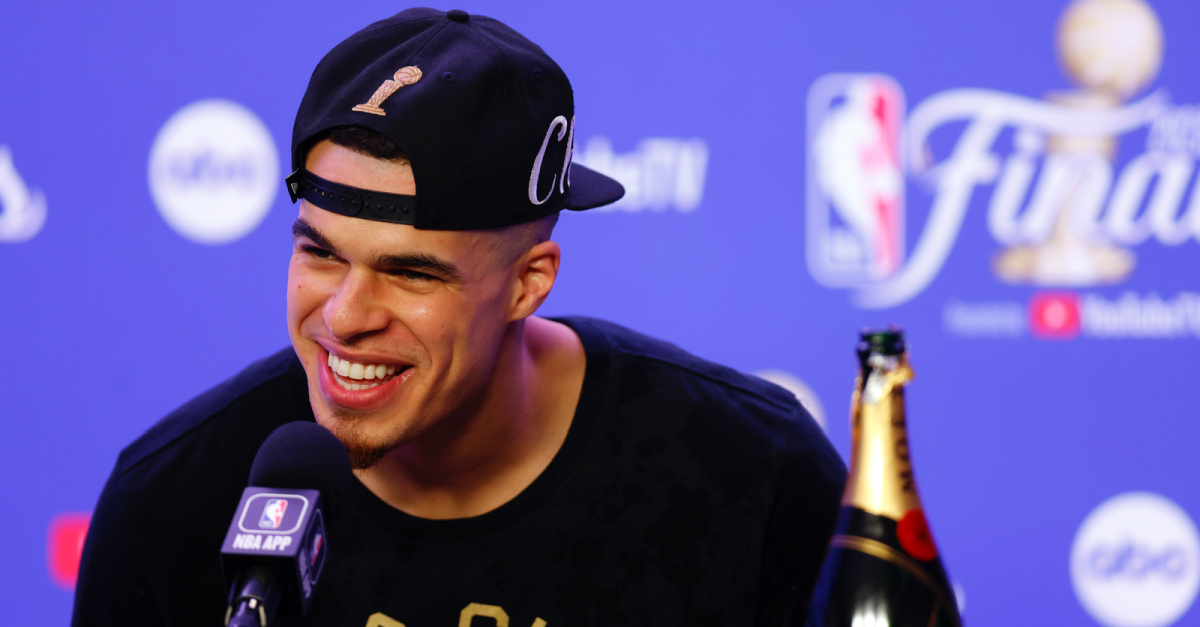 The Denver Nuggets won the NBA Championship Monday night for the first time since the team's inception 47 years ago.
According to CBN News, the Nuggets won after defeating the Miami Heat 94-89 in the fifth game of their seven-game series.
"YOUR DENVER NUGGETS ARE THE 2023 NBA CHAMPIONS," the team tweeted.
YOUR DENVER NUGGETS ARE THE 2023 NBA CHAMPIONS 🏆#bRINGItIn pic.twitter.com/aOHqbUYwOx

— Denver Nuggets (@nuggets) June 13, 2023
As reported by Sports Spectrum, Center Nikola Jokic was named the Finals MVP after scoring 28 points and making 16 rebounds, while forward Michael Porter Jr. contributed 16 points and catching 13 rebounds.
"It was an amazing effort by the team," Jokic said after the game ended. "It was an ugly game; we couldn't make shots. But at the end, we figured out how to defend. That's why we won the game."
Before the start of the season, Porter spoke about his faith in God.
"I'm learning how to try to get my love from a stable source, which for me is God. So, learning to put that over things that are super changing and fleeting, like the admiration of fans or what the public says about you, that's been a big thing that's brought me peace," he told Andscape.
Despite growing up in a Christian household, Porter noted that he felt unsure about his beliefs.
"My parents were strict parents. They held us accountable," Porter said in a video posted on the Columbia, Missouri-based The Crossing Church's website. "I remember we had a chart. If you lied, this is your punishment. If you disobeyed, this is your punishment."
"But when I stepped on a college campus, I could do what I wanted. And that's when my faith really became my own," he continued. "Did I want to be the person that parties all of the time, get drunk, sleeps with a bunch of women, or did I want to be a person that my parents raised me to be?"
It wasn't until he began attending the University of Missouri that he realized only Christ could complete him.
"In college, I finally realized I wanted to choose Jesus and God. I want to be known as a (Christian). I'm not going to be perfect, but that's what I'm going to choose," he told the Truth Over Tribe podcast.
In a 2022 Instagram post, Porter encouraged his followers to place their faith in Christ.
"There is a good, loving God named Jesus who died for all of us. All we have to do is believe and put our faith in Him! Through all the heartache, adversity, and tough times in life, continue to trust in HIM and His divine plan!" he wrote in the caption.
"It's been a dream of mine to influence people for God's kingdom, because no matter how down I am, I know in the back of my head – God is what matters," he continued. "Getting people to heaven is what matters. It's been a dream of mine to get as good at basketball as I can. My platform is so big, maybe I can influence a generation. Maybe I can influence thousands, perhaps millions of people. That's my end dream."
View this post on Instagram
Photo courtesy: ©Getty Images/Justin Edmonds/Stringer 
---
Milton Quintanilla is a freelance writer and content creator. He is a contributing writer for Christian Headlines and the host of the For Your Soul Podcast, a podcast devoted to sound doctrine and biblical truth. He holds a Masters of Divinity from Alliance Theological Seminary.