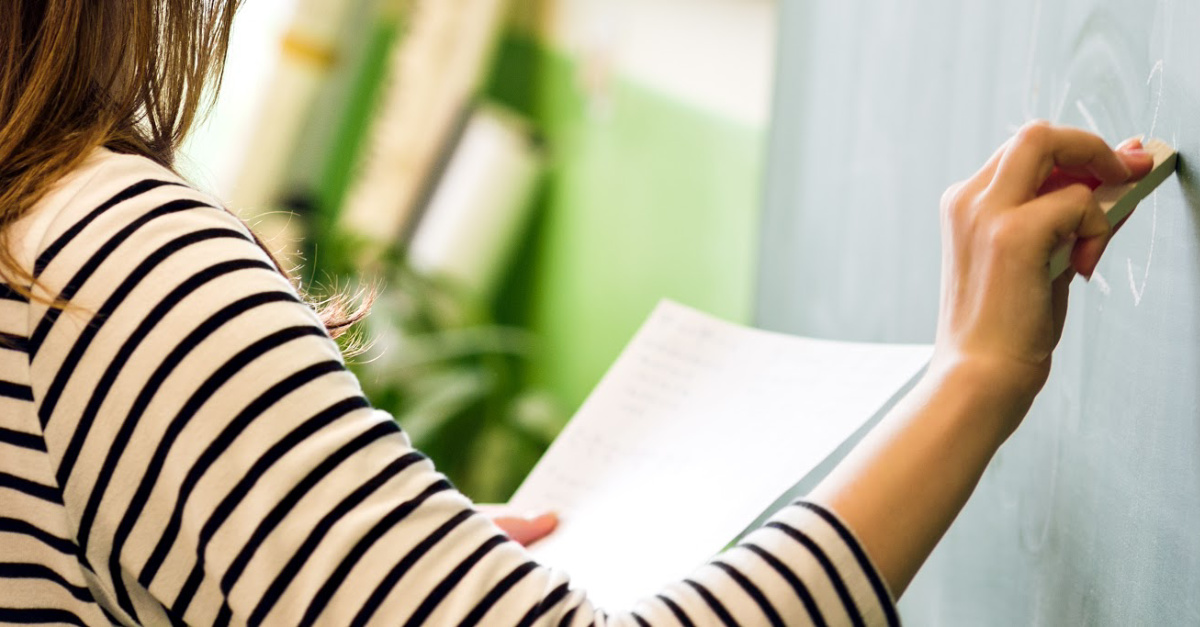 The New Jersey Supreme Court has ruled that religious schools can require their employees to abide by religious rules as a condition of their employment.
According to CBN News, the court ruled in favor of St. Theresa elementary school after a former teacher, Victoria Crisitello, sued the school for not renewing her contract since she violated the previous contract and the school's Catholic teaching.
Crisitello, who joined St. Theresa in 2011, was approached by the school's principal in 2014 concerning the possibility of her working as a full-time art teacher. At the time, she told the principal she was pregnant.
Several weeks later, the principal told her that she could not remain on staff because she had engaged in premarital sex, thus violating the school's Code of Ethics. As a result, her contract for the following year was not renewed.
In response, Crisitello filed a lawsuit alleging discrimination over her pregnancy and marital status. At first, a trial court ruled in favor of St. Theresa's, finding that the law of discrimination "clearly protects a religious institution…in requiring that an employee…abide by the principles of the Catholic faith."
An appeals court, however, reversed that decision.
Becket Law, a non-profit legal advocacy group, took the case to the New Jersey Supreme Court in support of Agudath Israel of America, a national Orthodox Jewish umbrella organization that represents St. Theresa's as well as Orthodox Jewish schools in New Jersey.
They explained, "to ensure that ministry remains strong, St. Theresa—like all other schools in the Archdiocese—requires all its staff to respect and promote the Church's teachings. For this reason, all staff must sign an agreement to uphold the teachings of the Catholic Church in both their professional and private lives—serving as examples of the faith to both the students and the community alike."
"Teachers make the school," said Eric Rassbach, vice president and senior counsel at Becket, who argued the case to the state's high court. "The whole point of a religious school is to help parents educate their children in their faith. And to do that, schools must have teachers who believe in and follow their faith."
Becket also noted that church autonomy, which gives religious groups the authority to decide matters of faith, doctrine, and internal governance, protects faith-based schools.
In a unanimous opinion, the court stated that under state law, "The religious tenets exception allowed St. Theresa's to require its employees, as a condition of employment, to abide by Catholic law."
"This decision is a victory for all religious schools in the state of New Jersey, but it is especially important for Orthodox Jews," said Rassbach. "There are too many examples in history of governments interfering with Jewish schools, or worse. Today the Court did the right thing for Orthodox Jews and all other New Jerseyans by stopping this attempt to drag the government into direct control of religious schools."
Photo courtesy: ©Getty Images/Andrea Obzerova
---
Milton Quintanilla is a freelance writer and content creator. He is a contributing writer for Christian Headlines and the host of the For Your Soul Podcast, a podcast devoted to sound doctrine and biblical truth. He holds a Masters of Divinity from Alliance Theological Seminary.