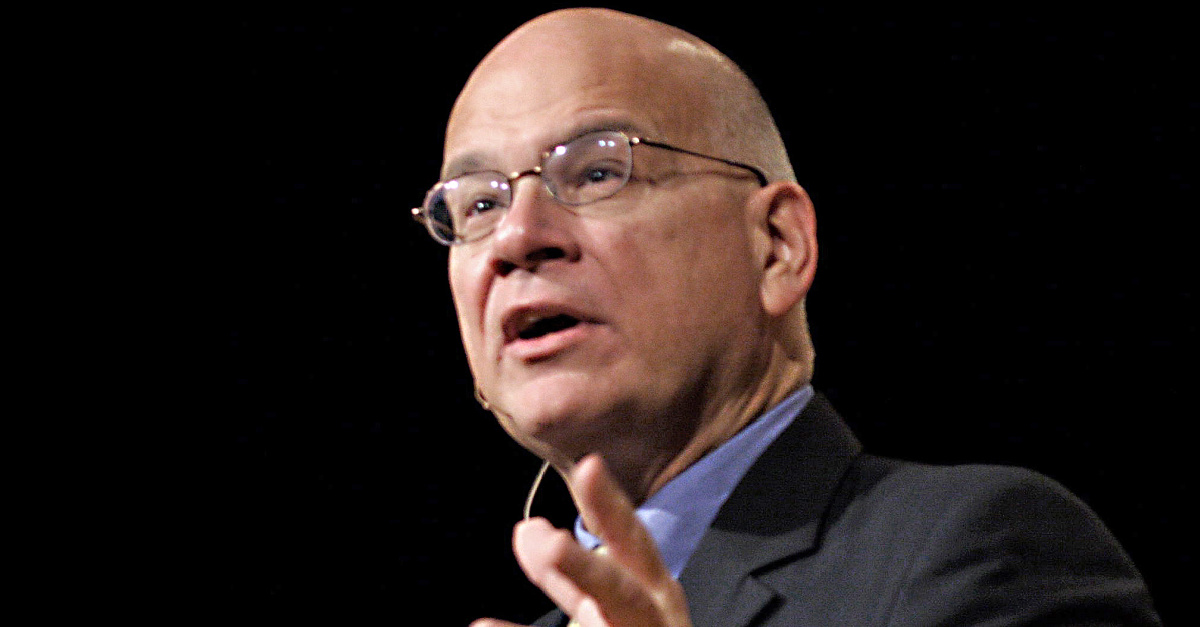 Tim Keller was remembered at a memorial service Tuesday as a humble servant who stood firmly on God's Word, practiced what he preached and embraced individuals who opposed his work.
Keller, an author and the long-time pastor at Redeemer Presbyterian Church in New York City died May 19 following a battle with cancer. The memorial service was held at St. Patrick's Cathedral in New York.
"What I experienced from Tim before Redeemer began was his centering on Jesus, his focusing on New York City and his encouraging us to trust God," said Glen Kleinknecht, who knew Keller from his work in New York.
Keller believed "he could learn from anyone" – even those opposed to Christianity, Kleinknecht said.
"He was uniquely able to learn from people with whom he had little in common. And he actually relished visiting with and learning from people who were most opposed to his faith," Kleinknecht said during the service. "… Tim modeled sticking in there with those who disagree with us. Tim taught us that because God gives grace certainly to those who know Jesus … that we can give grace to them and even learn from those who view us as their enemies."
Graham Howell met Keller in 1975 at a church in Hopewell, VA.
"My marriage was on the rocks. My whole life was in disarray. I was desperate," Howell said during the service.
Keller counseled Howell.
"I went to the church thinking that my biggest need was a repaired marriage, but God knew I needed something much more radical: a new heart," Howell said. "So he sent his A-team."
Keller lived in Hopewell, VA, for a decade.
"The biggest impact Tim Keller had on my life came from his daily presence and love during my spiritual infancy. He and Kathy opened their home to me, shared meals with me, shared stories with me, introduced me to their families," Howell said. "… What he preached on Sunday was authenticated by the way he invested in his flock the rest of the week. He taught me how to wrestle with God, and how to let the Scripture search out deeply rooted sins and cynical attitudes about work, race, history and culture. This is a testimony that many of you quite likely share because Tim Keller was not just a gift to me, but he was a gift to all God's people for such a time as this."
Keller's widow, Kathy, urged church members of Keller's fans not to visit the gravesite and "talk to" Keller, as is often done with the deceased in movies.
"Tim is with Jesus – healed, loved, more alive and happier than he has ever been," she said. "He's not here."
Photo courtesy: ©Wikimedia Commons/Frank Licorice Flickr/Creative Commons, image cropped and resized.
Video courtesy: ©Saint Patrick's Cathedral NYC
---
Michael Foust has covered the intersection of faith and news for 20 years. His stories have appeared in Baptist Press, Christianity Today, The Christian Post, the Leaf-Chronicle, the Toronto Star and the Knoxville News-Sentinel.