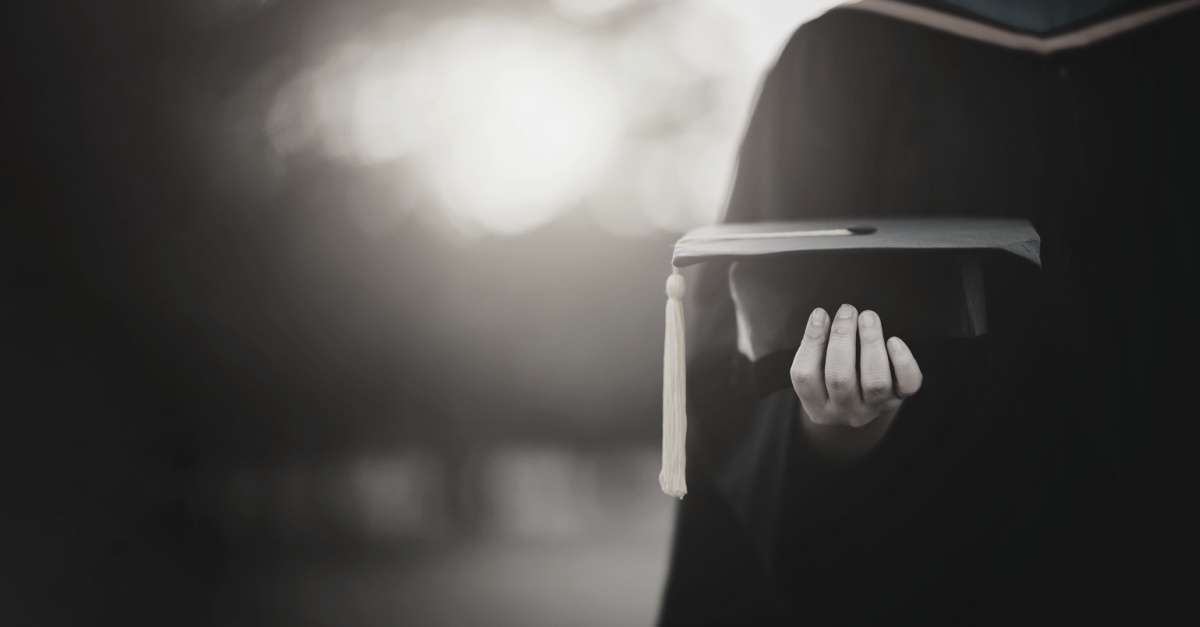 A Texas high school valedictorian is gaining national attention after she presented the Gospel during her graduation speech and invited those in attendance to become a Christian and make Jesus the "King" of their life.
Campbell Lino, the valedictorian for Atascocita High School in Humble, Texas, was given only about three minutes for her May 26 speech but found a way to pack the story of her faith journey into it.
She received constant applause throughout it and got a loud ovation at the end.
The crowd of 10,000 people was larger than most high school graduations. Her graduating class had 905 students in it, according to Baptist Press. On Facebook, a video of her speech has amassed more than 100,000 views.
"I want to talk to you all about the most important person in my life – Jesus Christ and how He has changed my life," she said to applause. "Before I understood who Jesus is, my life was very confusing to me. On the one hand, I had some really good gifts; academics and foreign languages came pretty easily to me. I had a great family and awesome friends. On the other hand, things were kind of confusing – the things that I was seeing and hearing in the world didn't make sense. I knew that I was very self-centered. And I struggled to find happiness. But then I learned that Jesus Christ is the Son of God, and therefore he is the true King of the human race."
Explaining the world's fallen nature, Lino said, "Where His rule and reign is allowed, humans thrive. Where He is not allowed to be King, there is brokenness and suffering."
She then pivoted to Christ's love.
"I also learned that He loves me so much – all of us, in fact," she told the audience. "That He died on the cross in our place, and three days later, He rose again, paying the penalty for us not allowing Him to be King in full. When I changed my mind, and I made Jesus the King of my life, He completely changed me. I was filled with a peace and a joy that I had never experienced before. I no longer had a sense of dissatisfaction and restlessness about my life. I started to become measurably less and less self-centered, and the things that I was seeing and hearing in the world started to make sense. In fact, even though winning this contest for valedictorian feels so awesome, it cannot compare to the joy that Jesus has brought into my life.
"What Jesus has done for me, He does for anyone that accepts Him as their personal King," she said in her conclusion. "All you have to do is admit that you have not allowed Him to be the King of your life, believe that His death, burial and resurrection completely pays the penalty for that decision, and confess Him as your Savior and Lord. I encourage you all to make that decision today. If you want to know more, I invite you to visit my church, Northeast Houston Baptist Church."
Lino told Baptist Press she was "very nervous and praying like crazy" as she walked to the podium. The speech was approved by the school after a few edits, she noted.
"When they started clapping, I was shocked," she said. "It was good to know the crowd supported me."
Photo courtesy: ©Getty Images/Nirat
Video courtesy: ©Your Living Manna
---
Michael Foust has covered the intersection of faith and news for 20 years. His stories have appeared in Baptist Press, Christianity Today, The Christian Post, the Leaf-Chronicle, the Toronto Star and the Knoxville News-Sentinel.