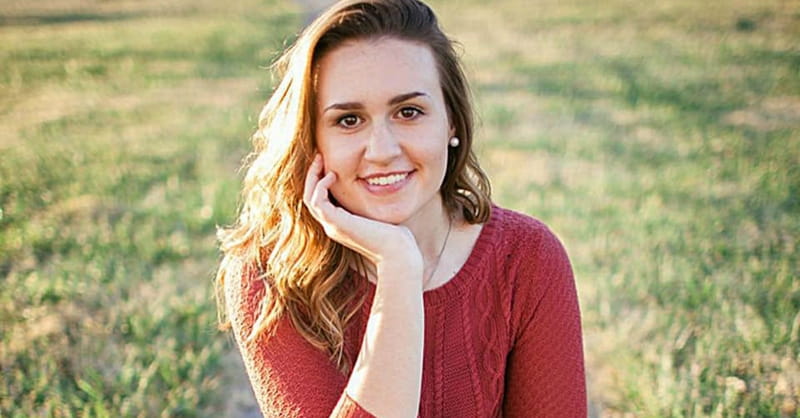 Countering criticism even from conservative Christians, the principal of a Christian school in Maryland invoked its moral code in defense of a decision to forbid a pregnant student from crossing the graduation stage.
"Maddi is being disciplined, not because she's pregnant, but because she was immoral," wrote David R. Hobbs, administrator of Heritage Academy, about senior Maddi Runkles. He issued a statement to the school's "family" on Tuesday (May 23).
The determination to not let Runkles "walk" when she completes her studies at the Hagerstown school prompted a sharp critique from Students for Life of America, which asked its supporters to urge the school to reverse its decision.
But Hobbs said the school is standing its ground about the June 2 ceremony for Runkles' class of 15 students.
"Heritage is also pleased that she has chosen to not abort her son," he wrote. "However, her immorality is the original choice she made that began this situation. Secondly, she will receive her diploma that she has earned."
He noted that all students sign a pledge based on Philippians 4:8 (including language about "whatever is pure") that "extends to my actions, such as protecting my body by abstaining from sexual immorality and from the use of alcohol, tobacco, and illegal drugs."
The New York Times reported that Runkles, a student with a 4.0 average, was suspended and removed as president of the student council. Her father resigned as the school's board president. Runkles declined to name the baby's father but said he is not an academy student and they do not plan to marry.
"I told on myself," she said to the Times, describing her choice to publicly speak to the student body instead of letting Hobbs share her news. "I asked for forgiveness. I asked for help."
Students for Life President Kristan Hawkins said her organization remains concerned about the example the school is setting.
"By banning her and her alone, the administration and board collectively decided to make a public example of one student," Hawkins wrote in a statement, "and has either intentionally or unintentionally communicated to the school community that pregnancy (not simply premarital sex) is a shame and should not be observed within our school community."
Other anti-abortion activists are adding their support for Runkles. Susan Michelle-Hanson, writing in an open letter on Live Action's website, called her "a courageous young lady" and thanked her for "choosing life."
In an earlier blog post, Students for Life said the academy's treatment of Runkles will be remembered by her classmates because it "wasn't with love."
Hobbs, the academy administrator, countered that assessment.
"A wise man told me that discipline is not the absence of love, but the application of love," he said. "We love Maddi Runkles. The best way to love her right now is to hold her accountable for her immorality that began this situation."
Runkles' parents are planning a private ceremony to celebrate their daughter's graduation.
What are your thoughts? Comment below…
---
Courtesy: Religon News Service